[ad_1]

Elder Scrolls 6 is officially happening. Yes, while the next entry in the Elder Scrolls series is on the way, it's likely going to be quite a long time before it arrives. We know that Bethesda is currently focused on the upcoming space-faring RPG Starfield, which will be the studio's first new IP in 25 years. News also came earlier this year that revealed Elder Scroll 6 was currently said to be in the pre-production stage of development, meaning it's still early days right now. Todd Howard also stated that Fallout 5 is set to come after Elder Scrolls 6, so it's certainly going to be a busy time for some of Bethesda's biggest series. 
As of right now, it's not clear what platforms it will be landing on, but after Microsoft's acquired Bethesda back in 2020, Xbox head Phil Spencer suggested the next Elder Scrolls game could be an Xbox exclusive. While we're in for a wait until we see or learn more, knowing Elder Scrolls 6 is among the confirmed upcoming Bethesda games on the way is exciting to say the least. 
Read on below to find out everything we know so far about Elder Scrolls 6, from its initial announcement to theories about the next adventure, and more.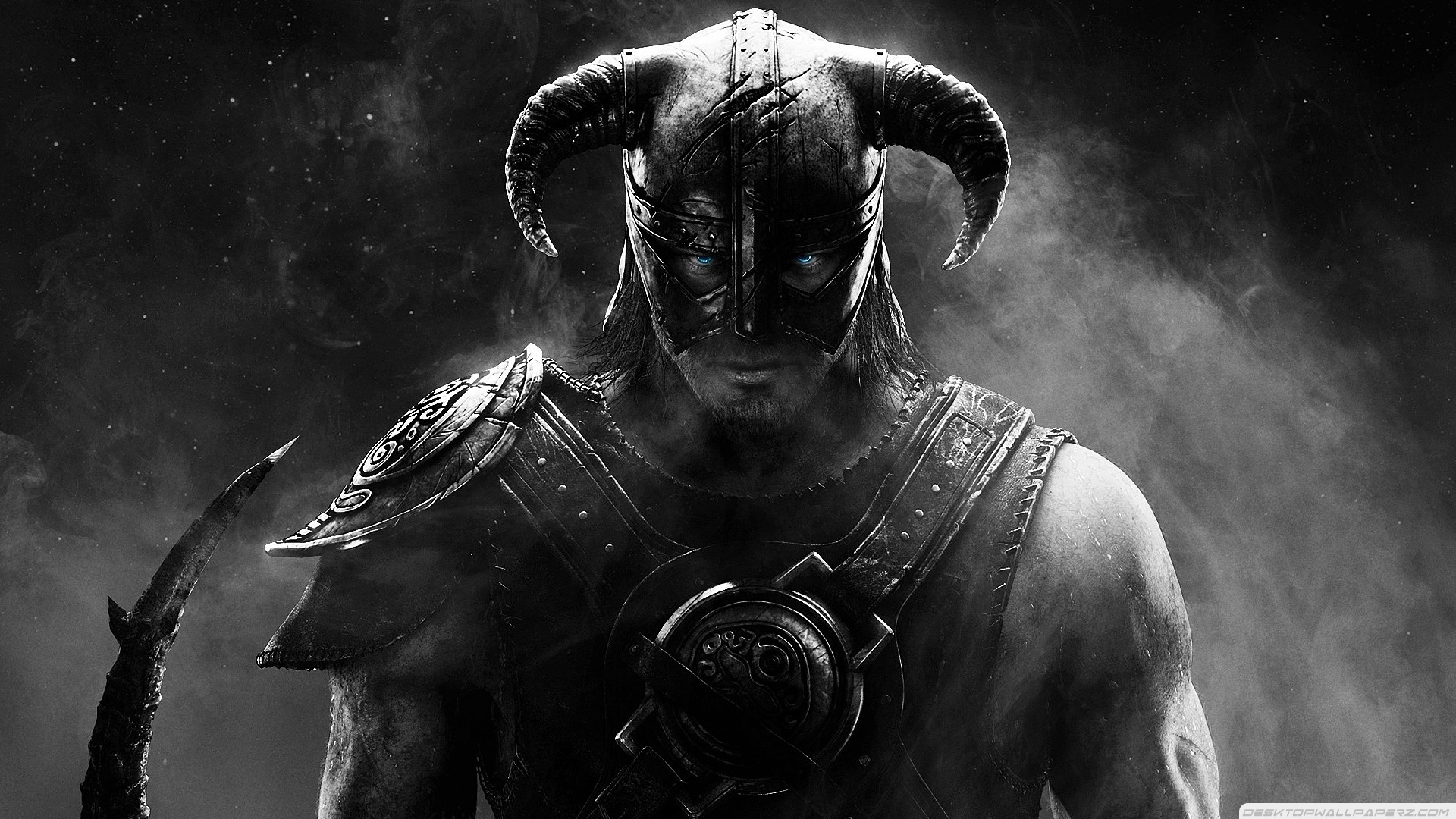 News came to light in January 2022 that Elder Scrolls 6 may still be in pre-production according to a Bethesda HR Linked-in profile, with Howard later confirming it in June 2022. The profile noted that the studio is still in the pre-production phase of the development process for the upcoming Elder Scrolls entry. 
With the studio's next project Starfield set to come in 2023, it's not so surprising. Especially when Todd Howard hinted that we may not see Elder Scrolls 6 release until 2026 at the earliest. 
Transcribe the past and map the future. 📖Here's to a Happy New Year!🕯 pic.twitter.com/bL44CzLDIEDecember 31, 2020
See more
Fans believe this Tweet is a confirmation that the next Elder Scrolls will take place in Hammerfell. The official Elder Scrolls Twitter account posted a New Year's message featuring a map of Skyrim, with the words "transcribe the past and map the future." Eagle-eyed fans quickly pointed out that the location of the candles on the image may contain a clue. One is placed directly on Skyrim, one on a book holding the map down, and another beyond Skyrim's borders in the southwest – right by the label for Hammerfell. This is the home of the Redguards, and it's been on everyone's radar since the teaser trailer seemed to line up with some geographic details of Hammerfell. 
It's looking more and more likely that The Elder Scrolls 6 will be an Xbox exclusive title. Recent reports suggest it's planned to be an Xbox exclusive, and since Starfield was announced as an Xbox and PC exclusive at E3 2021, it seems likely Elder Scrolls 6 will follow the same path. Despite this, Todd Howard has said "it's hard to imagine" not bringing The Elder Scrolls 6 to multiple platforms.
Xbox made it clear during the Jefferies Interactive Entertainment conference that it will "absolutely" buy more studios, with games "first or best" on the platform. Xbox CFO Tim Stuart did clarify reports about Elder Scrolls 6 being an Xbox exclusive. "What we'll do in the long run is we don't have intentions of just pulling all of Bethesda content out of Sony or Nintendo or otherwise. But what we want is we want that content to be either first or better or best, or pick your differentiated experience, on our platforms. We will want Bethesda content to show up the best on our platforms," Spencer said. 
"Just as they took the bold first steps to bring The Elder Scrolls franchise to the original Xbox, Bethesda were early supporters of Xbox Game Pass, bringing their games to new audiences across devices and have been actively investing in new gaming technology like cloud streaming of games," Phil Spencer wrote in the announcement. 
Even if Elder Scrolls 6 is not a PC and Xbox Series X exclusive, the fact that it will likely be on Xbox Game Pass is a game-changer, as PS5 owners will have to buy the game at full price.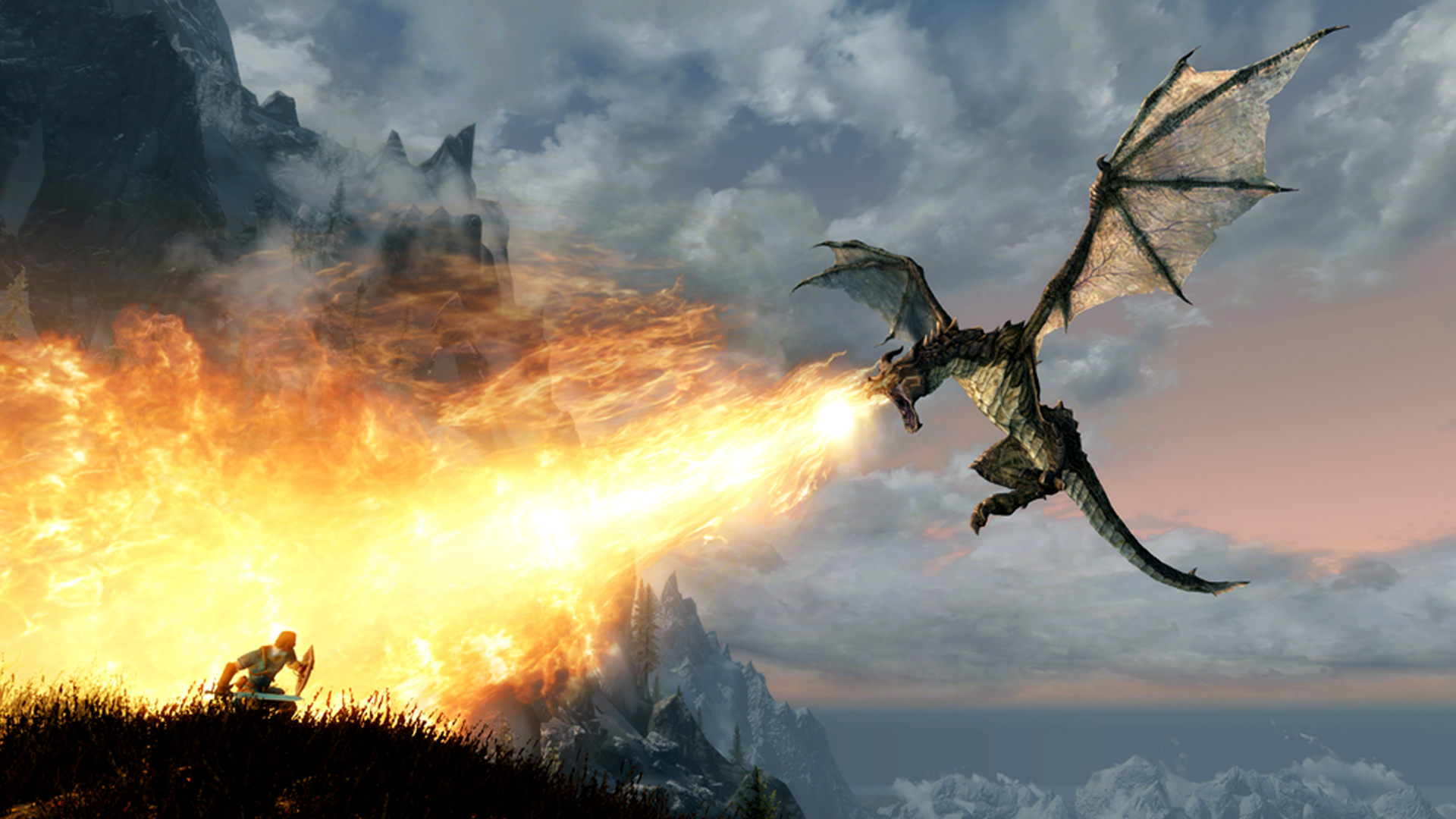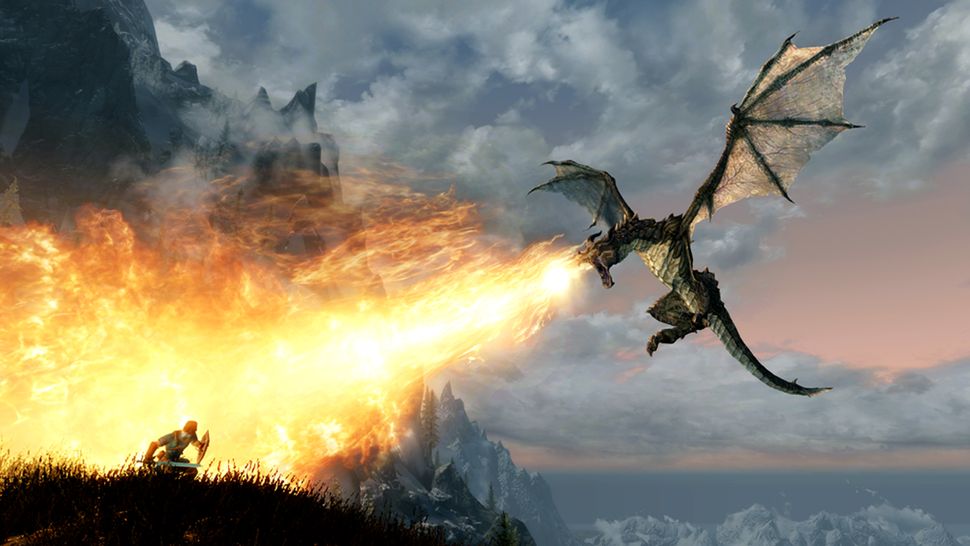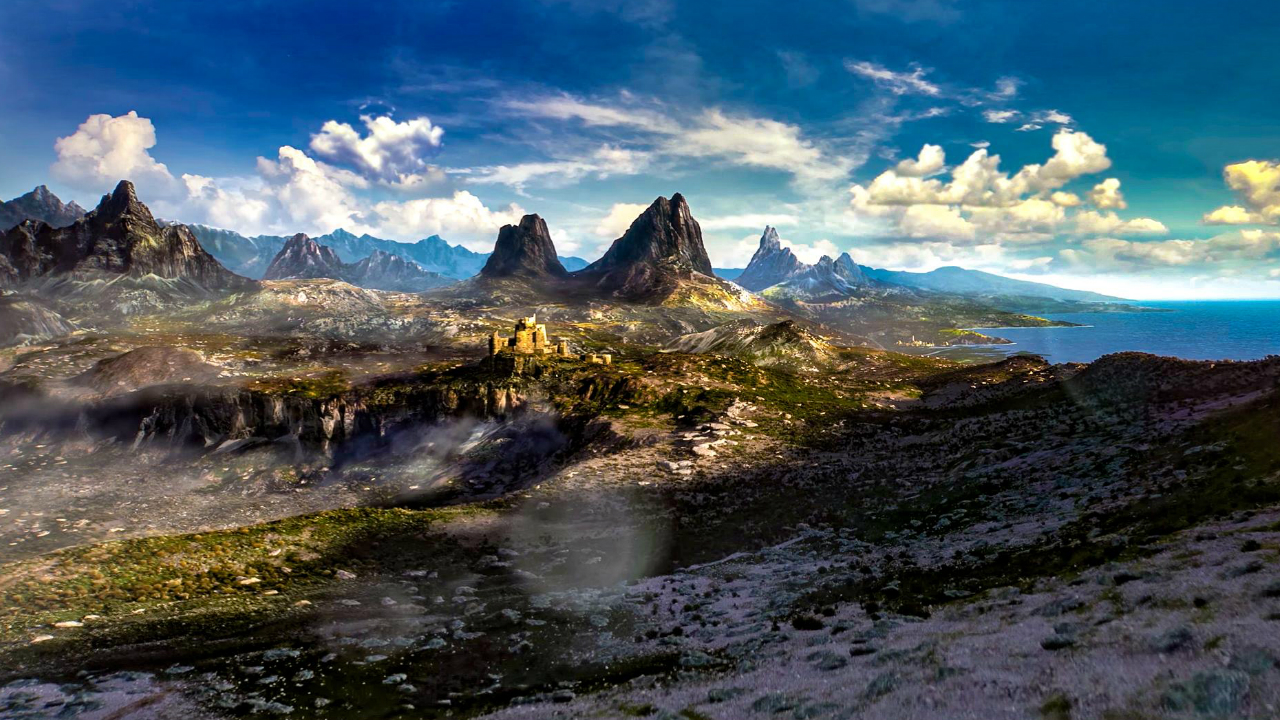 All we've got to go on is this 36-second trailer (opens in new tab) Bethesda that debuted at E3 2018. Hearing the low thrum of the drums as the title appears certainly got us all hyped back then, and it's got us ready for more, but we haven't got much else since then. You can check out the trailer for yourself in the tweet below. 
We're excited to announce our next chapter, The Elder Scrolls VI. pic.twitter.com/3aF5evUsnYJune 11, 2018
See more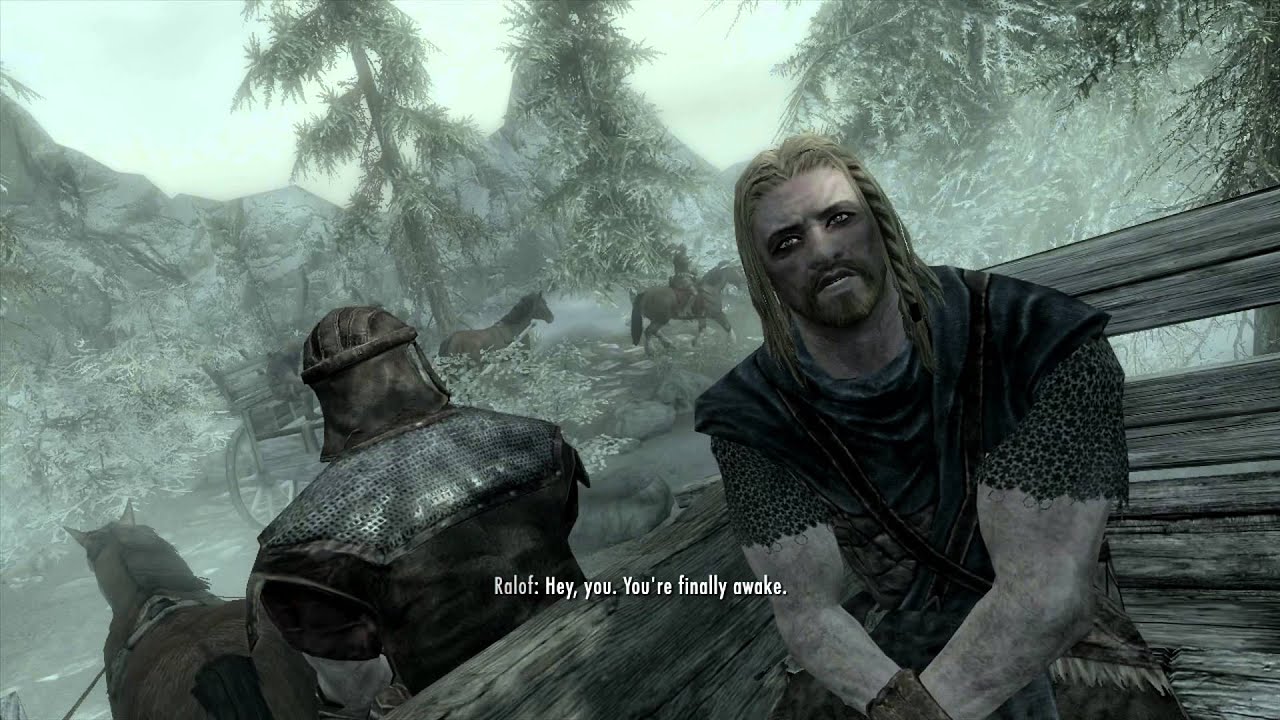 We've got a glimpse of a few new details about Elder Scrolls 6, straight from Todd Howard himself. During an interview with IGN (opens in new tab) Howard fleshed out a tiny bit on what fans can expect from the game, saying that "I think when they eventually see the game and what we have in mind, they'll understand the gap more in terms of technology and what we want it to do… The one thing [the gap between Skyrim and Elder Scrolls 6's release] does is people are still playing Skyrim, it's still one of the best-selling games. I know people joke about it online, but it's one of the best-selling games on Switch. Anything we put it out on, it becomes a hit game. And they love it, they still play it, it's almost infinitely playable, all of the mods and everything like that. And we're 8 years post-Skyrim. It lets us know going into Elder Scrolls 6 that this is a game we need to design for people to play for a decade at least, at least". 
So whatever Elder Scrolls 6 includes, gameplay-wise, it's going to be there for the long haul, just like Skyrim. There's likely going to be a bigger emphasis on replayability, which might mean that tiny choices at the beginning of the game end up massively changing big story beats. Judging from Howard's remark about the technology and "what [Bethesda] wants it to do", it sounds like the developers might be creating brand new gameplay mechanics to make Elder Scrolls 6 unlike anything we've seen before.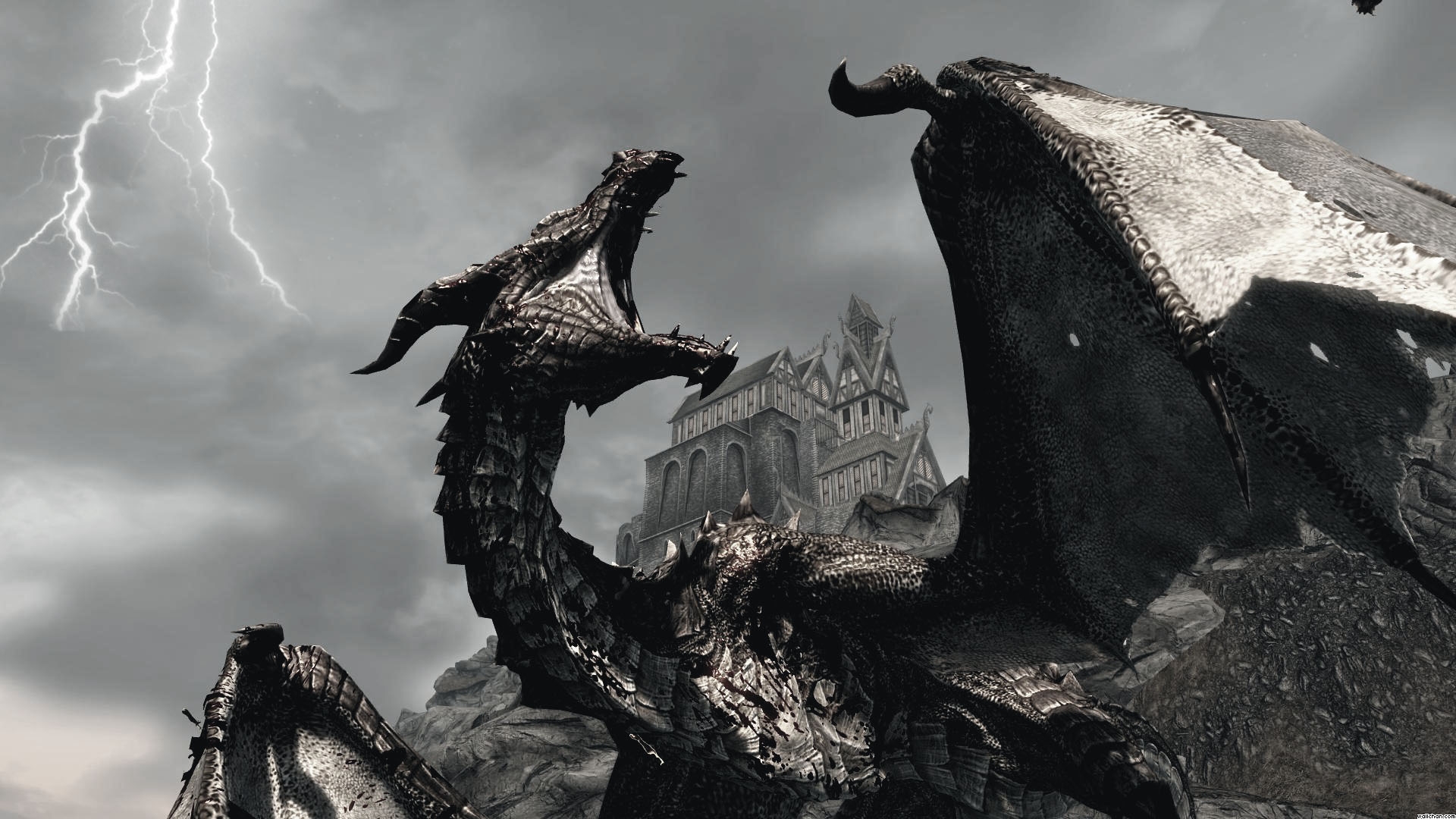 On September 10, 2018, Bethesda started the process to trademark the term 'Redfall', causing the internet to jump into a flurry of excitement about whether the enigmatic word could be the name of Elder Scrolls 6. Yeah, I was one of them. This is how Redfall could be related to Elder Scrolls 6: the good people of Reddit have theorised that it might be the name of a plague sweeping Tamriel (opens in new tab), putting you slap-bang in the middle of it. 
It all boils down to – well, boils, actually, as they're part of a disease that followers of Peryite (the Daedric Prince of pestilence, natural order, and tasks) have been infected with. In the quest The Only Cure, the blotchy red-skinned, poison-puking devotees of Peryite mention a plague that started in High Rock, leading some to wonder whether the 'Red' part of the trademark might be linked to the illness. The '-fall' part of the term might be linked to it beginning in Daggerfall, one of High Rock's kingdoms. It's all a theory at this point – but one definitely worth entertaining for a while at least. 
For now, check out our new games of 2021 (that Elder Scrolls 6 will definitely not be a part of).


[ad_2]

Source link