[ad_1]

Fable 4 is on the way. Set to land on Xbox Series X, the new adventure was first announced back in 2020. Developed by Playground – the studio behind the Forza Horizon series – all we've seen of Fable 4 so far comes from a short cinematic trailer, which showcased a fantasy world. While it's been quite some time since we've gotten news on the project, it's exciting to know the upcoming entry will be bringing the much-loved series back at long last. 
At this stage, it's almost been two years since the new Fable game was officially confirmed. It's been pretty quiet on the Fable 4 front ever since, but we're excited to know a new adventure awaits us at some point in the future. Read on below to find out everything we already know so far about Fable 4. 
Teaser Fable 4 trailer
Swords, magic, fairies, Albion glimmering in the distance – all the Fable ingredients seem to be in order so far. The voiceover is familiar too, it just screams Royal Shakespeare company. 
"The world is filled with stories of legendary heroes and treacherous villains. Of fantastical creatures and wondrous places. Where nature and magic live in perfect harmony. Not all stories have happy endings! But yours has yet to be written."
Fable 4 uses the same game engine as Forza Motorsport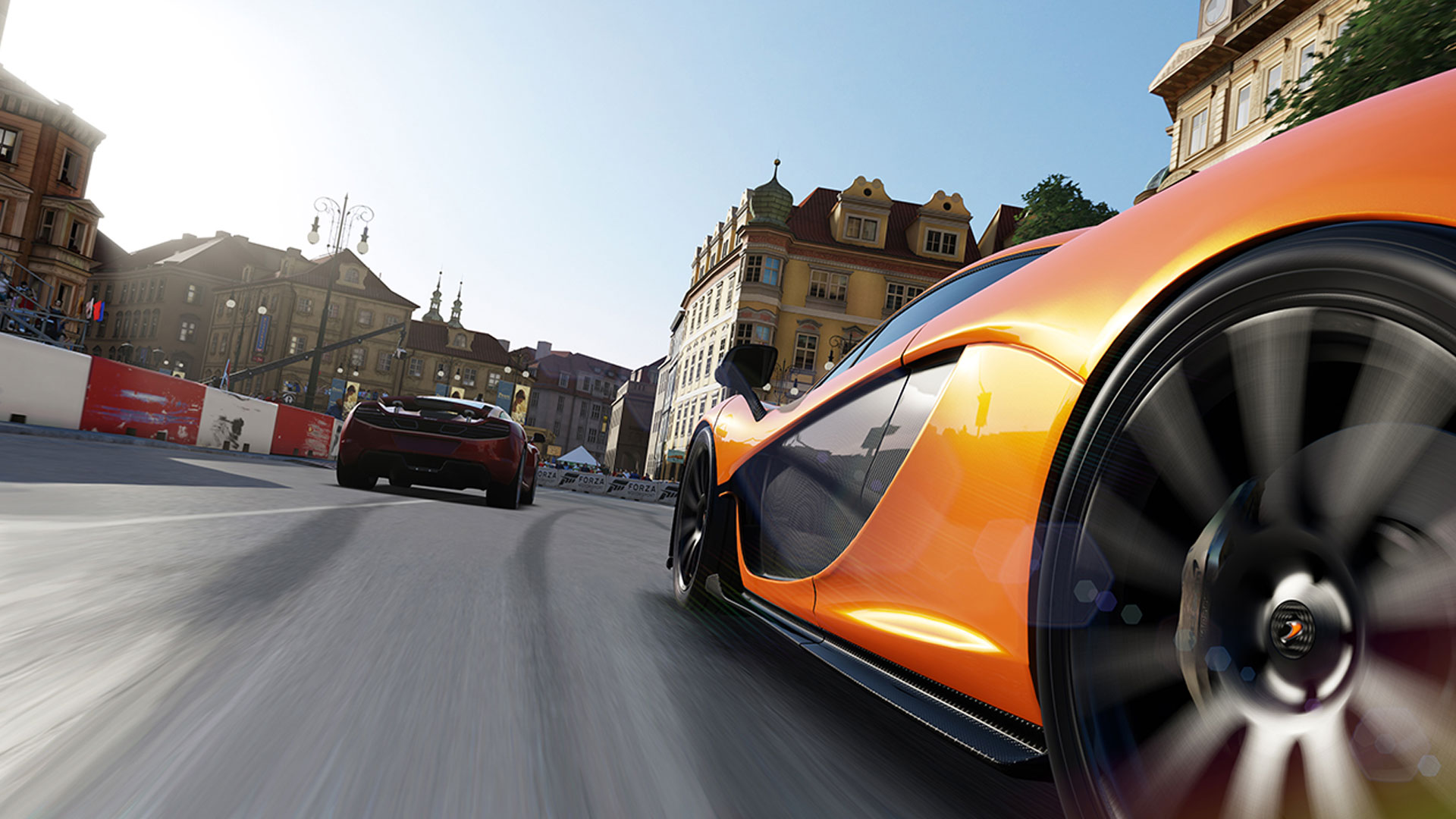 Since the new Fable adventure is being developed over at Playground Games, it makes perfect sense that it will be created using the same game engine as the studio's other titles. A Turn10 job listing that surfaced back in 2021 confirmed that the Forzatech engine is powering three "AAA titles in development across two beloved franchises" and included the mention of "enriching the toolset to support an open world action RPG – Fable". 
Xbox Game Studios head spoke about Playground Games taking on Fable 4 in an interview during Pax West 2022, and assured fans that the studio "gets it". Let's be honest, giving Fable to the racing team could be a little bit of a head-scratcher," Booty said (opens in new tab), "but they have proven that they get it, and I'm excited for when the time comes to be able to show more."
Fable 4 is "going to be a role-playing game"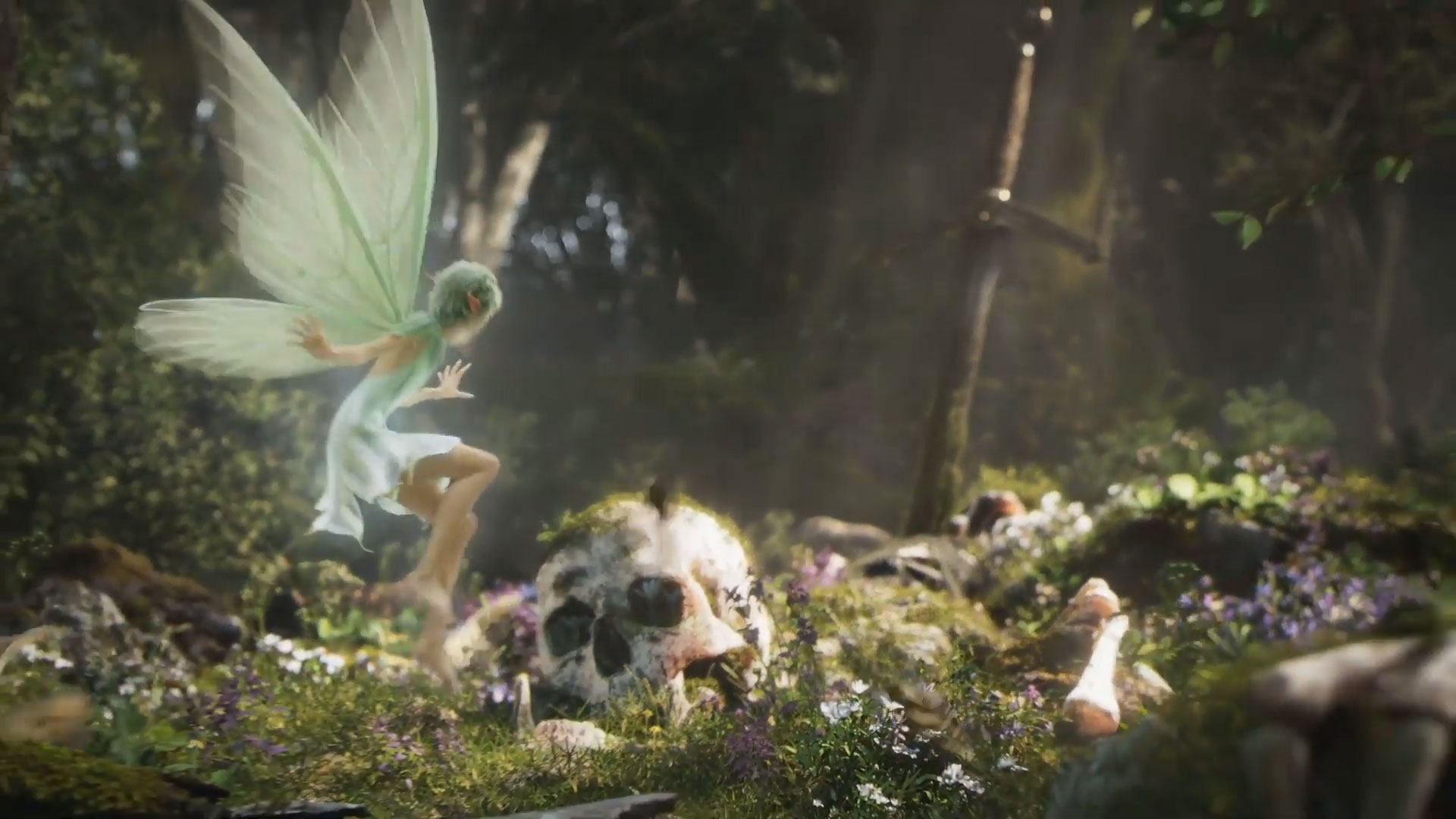 Fans will be pleased to hear that the next Fable will follow the cues set out by previous games in the main series, with Fable 4 likely set to be another open-world action RPG focused on story and characters. 
"To put the Fable franchise – and give it a completely fresh start – in the hands of one of the greatest game developers in the world, and also right there in England with Playground Games, is sort of a dream come true," said Aaron Greenberg, general manager of Xbox Games Marketing at Microsoft, after the initial reveal.
"We're letting them get a fresh start with the franchise and really you can see it's still got the classic British humor that's really true to the franchise, it's obviously going to be a role-playing game, we've got the best folks in the industry working on it. Today was just the reveal of the game, and we're excited to officially say Fable's coming, and we'll share more when we're ready." 
Interestingly, though, a rumor did surface back in 2020 that suggested Fable 4 may not be the new RPG entry we were hoping for, but rather an MMO set "in the world of Fable". The news came courtesy of French journalist @CronoTK (opens in new tab) on Twitter, who accurately predicted the entire Xbox Games Showcase lineup ahead of the stream.
The Fable 4 release date is probably a long way away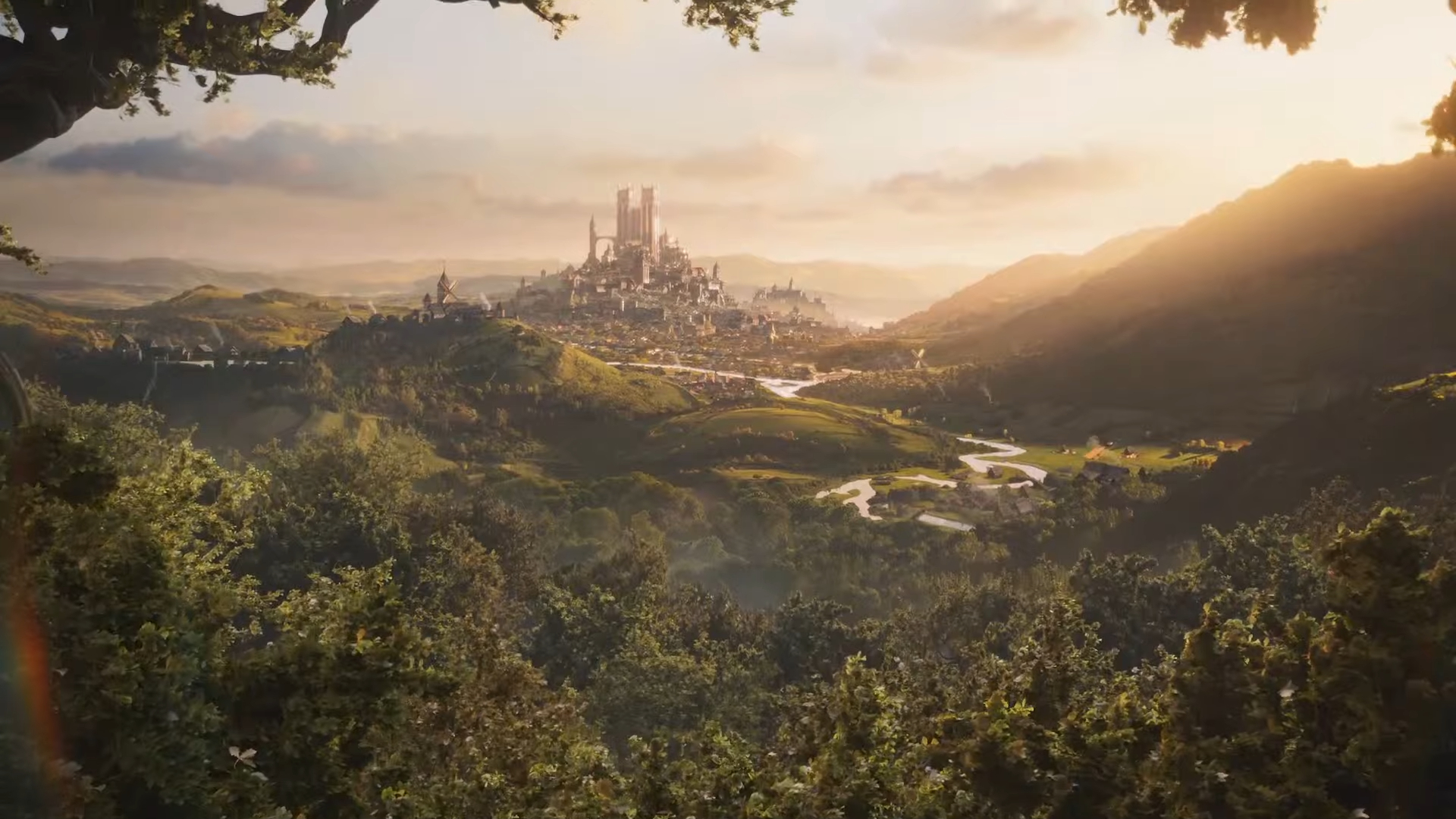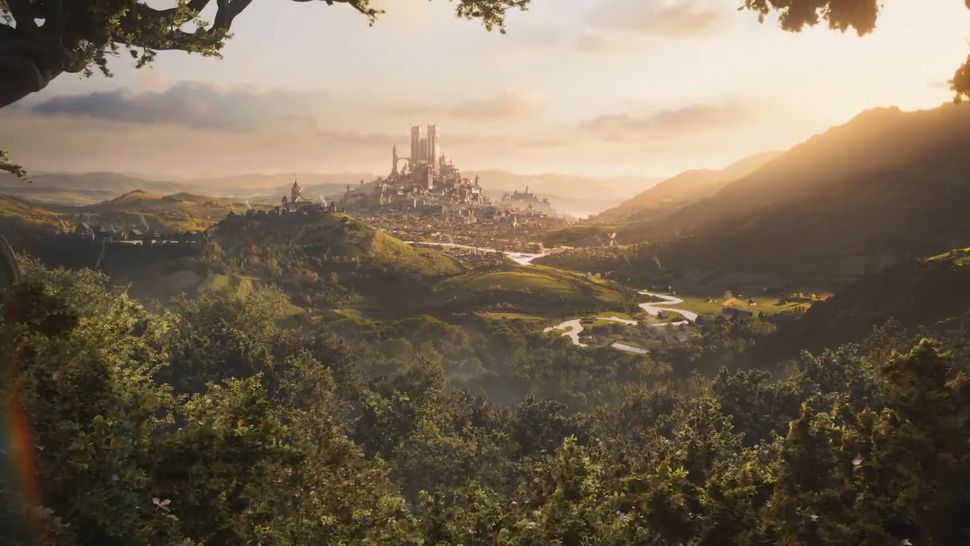 Despite the official announcement, there was no release date – or even window – given for Fable during the July 2020 Xbox Games Showcase. Since then, we haven't anything in the form of an update on when we can expect to see that adventure, so it's probably going to be a while before we can visit Albion. 
Will there ever be a Fable 4 PS5 release?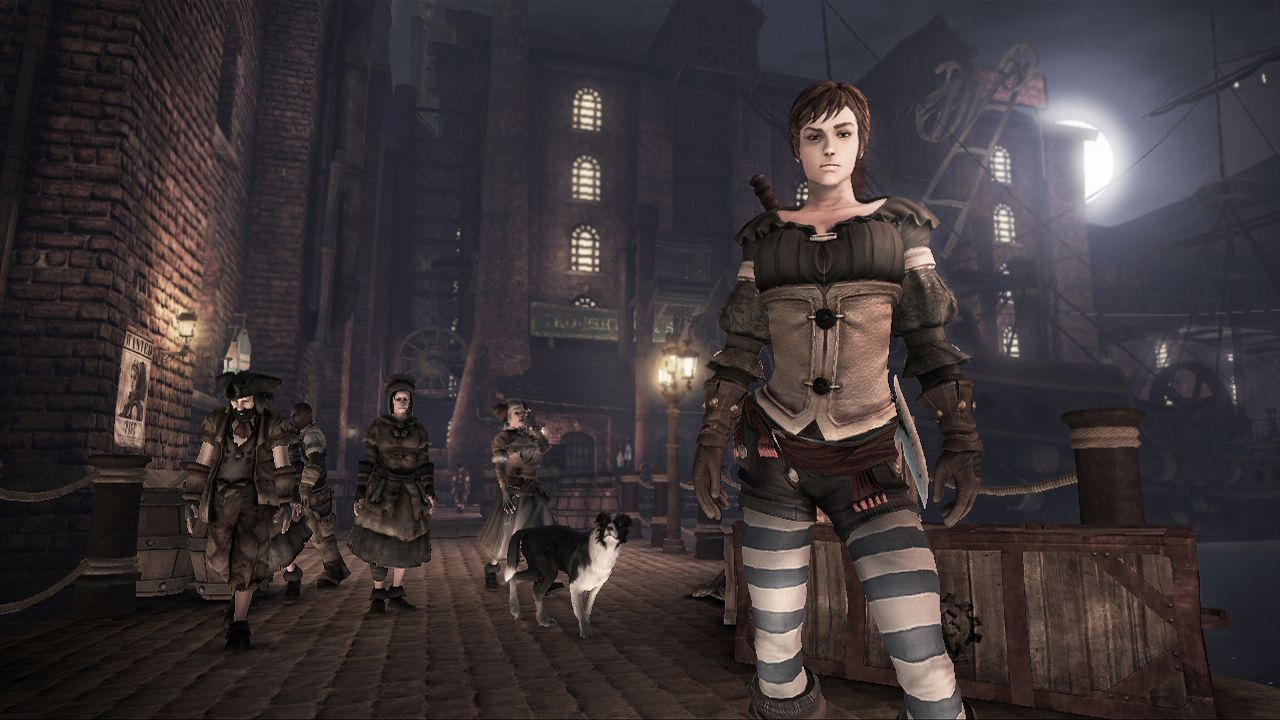 Now here's something we're definitely sure of. You're never going to play Fable 4 on PS5. The IP is owned by Microsoft, and because of that you can put all your money on the fact it'll be exclusive to Xbox Series X/S and PC when it does eventually arrive.
Fable 4 E3 2019 leak hinted at major changes on the way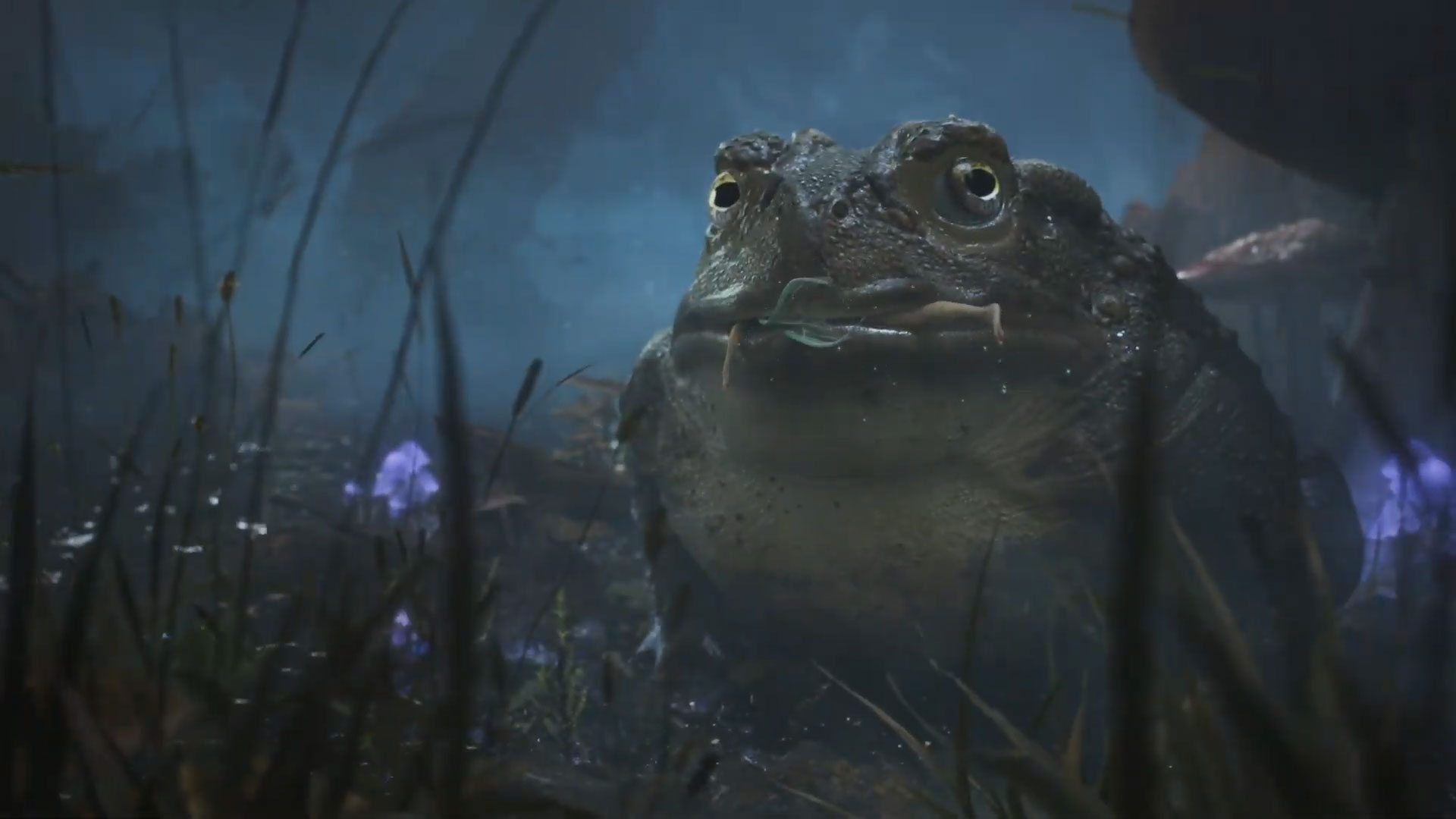 An even earlier Fable 4 leak back in 2019 also seemingly revealed that a massive chunk of the gameplay, and core themes, may have changed, including that the game is likely set across multiple planets, and could even involve time travel. 
Apparently Albion has been destroyed by an asteroid that got wished into existence by a Mad King who took control of the Tattered Spire, the Will-fuelled tower from Fable 2 that granted the person who controlled it one wish once it was built. So now it's down to you to use time travel to save it… we think. 
Theresa and the Guild are hiding away on another planet that you can access via a demon door, but if you want you can ignore the entirety of the main quest and never become a hero at all. Players can also build their own towns in the completely open world, which ties into the main quest (unsurprising for anyone who's played any Fable games), plus the character creator is majorly in depth. For those who were miffed about the guns in Fable 3 and 2, you can rest assured that there are zero guns in Fable 4. Oh yeah, and there's finally multiplayer! 
Of course, none of this is confirmed as of yet, so take everything with a pinch of salt for the time being. 
The original Fable creators have mixed feelings about a sequel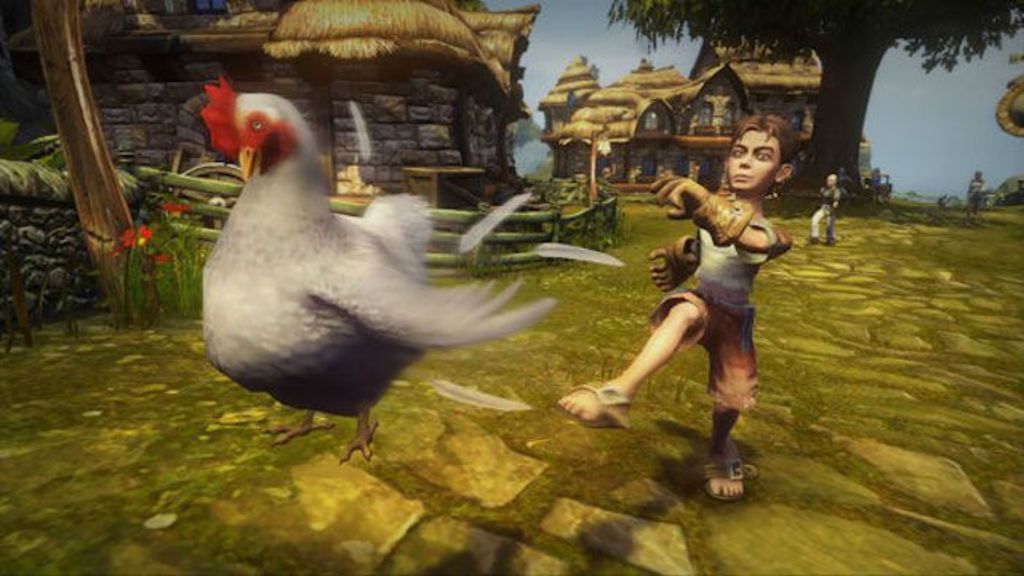 Seeing as the original team behind Fable is no more, it's understandable that the folks behind the original series had some concerns about a sequel being made by an entirely new team. 
"I have slightly mixed feelings," said Fable co-creator Simon Carter, in an interview with Eurogamer back in 2017 (opens in new tab). "On the one hand, it's great for the UK games industry, and very pleasing that Fable isn't dead; indeed, it will be lovely to play one as a punter, without coming out in hives. On the other, it is a little curious to get rid of the team that is uniquely expert in making Fable, and then try and make Fable. Fable is a weird game, and a tough one to deconstruct for a new team. That said, the team in question is very talented, and I'm sure they'll do a fantastic job."
What we want to see from Fable 4
Until we see some gameplay, we'll just be here, waiting to see the chickens and the taverns, and making a Fable 4 wishlist of all the things we'd love to see. 
1. Make combat more epic, but also more personal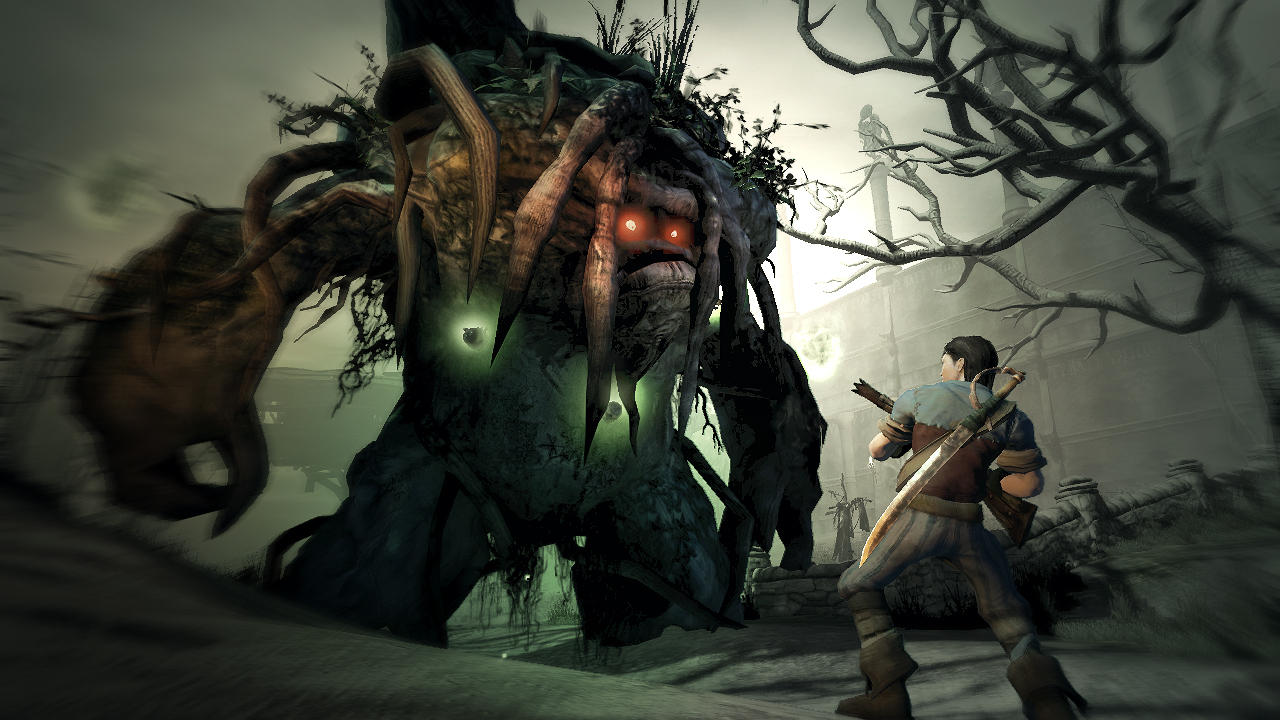 Although combat has been great fun in previous Fable games, the next entry in the series could do well to make things a little more grand, both on the large and small scale. Firstly, make some enemies have more emphasis; slow things down at times and make the build up to major fights feel more weighty. It'll keep fights from feeling mundane over time, and ensure that your decisions really matter when it comes to the bigger characters. 
Of course, that could extend to the scale of battles too. Rather than making you juggle between a half dozen enemies at a time, why not make the occasional battle look like a deleted scene from Lord of the Rings or Game of Thrones? It would play into the fantasy adventure thing a little more, and keep your play style on its toes.
And while they're there, the development team could also add in a little more weapon variety. The emphasis has always been on swords and bows, but melee could do with some attention in Fable 4. Give us staffs or spears, or other new weapon types to hit bad guys with, please.
2. Give the dog a bigger role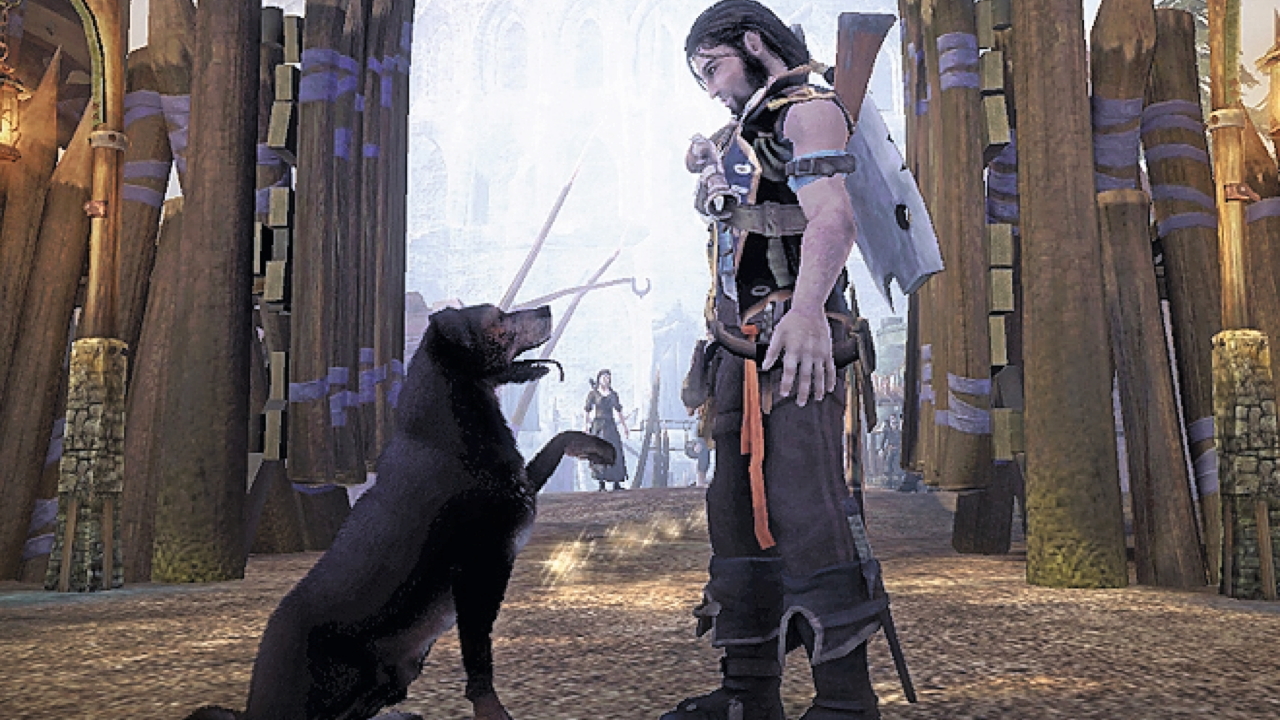 This should go without saying, but although previous Fable dogs have been very good boys, it would be better for them to have a little more purpose to the actual gameplay. In Fable 2, he would dig up treasures and help you in battle, with more tricks available if you found the right books. He would also change appearance depending on your morality alignment. In Fable 3, however, he became a smaller part of your journey through Albion. You could pet him, play fetch or discipline him, and occasionally he would find you treasures. 
Having the dog play a larger role in your journey – along the lines of Fable 2's faithful canine, or Dogmeat from Fallout 4 – would make it feel like a more integral part of the gameplay, rather than just a cute face to greet you every time you start up the game. Although, saying that, that's okay too. 
3. Make all your decisions matter more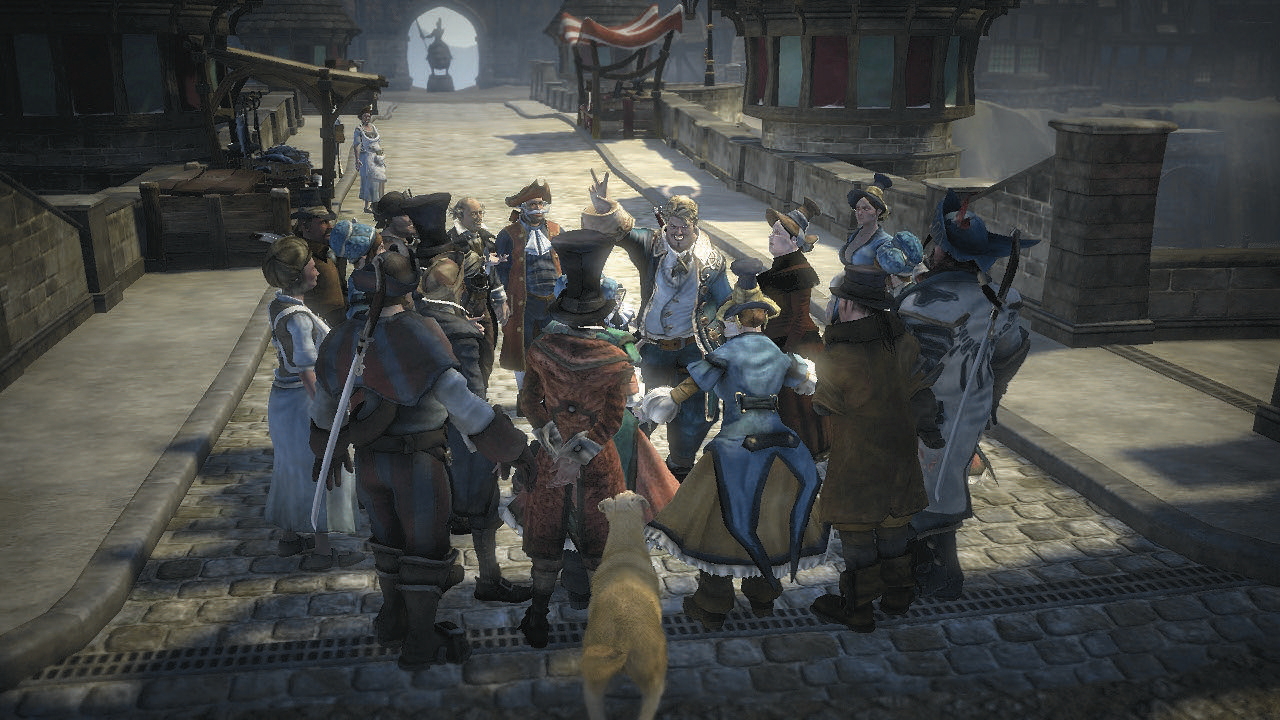 Original Fable creator, Peter Molyneaux, famously always had grand visions of what Fable's morality system could be, but in reality, the gameplay never quite lived up to expectations or promises. Hopefully with the power of Xbox One X and PC, we could see the morality system – and overall decision making – get a decent overhaul for Fable 4. 
It would also help if your clothing choices weren't just cosmetic either. Yes, your morality changed your appearance, especially in terms of skin, but your clothes had no affect on your character's attributes or play style. Maybe in Fable 4 they could.
4. Enlist another all-star cast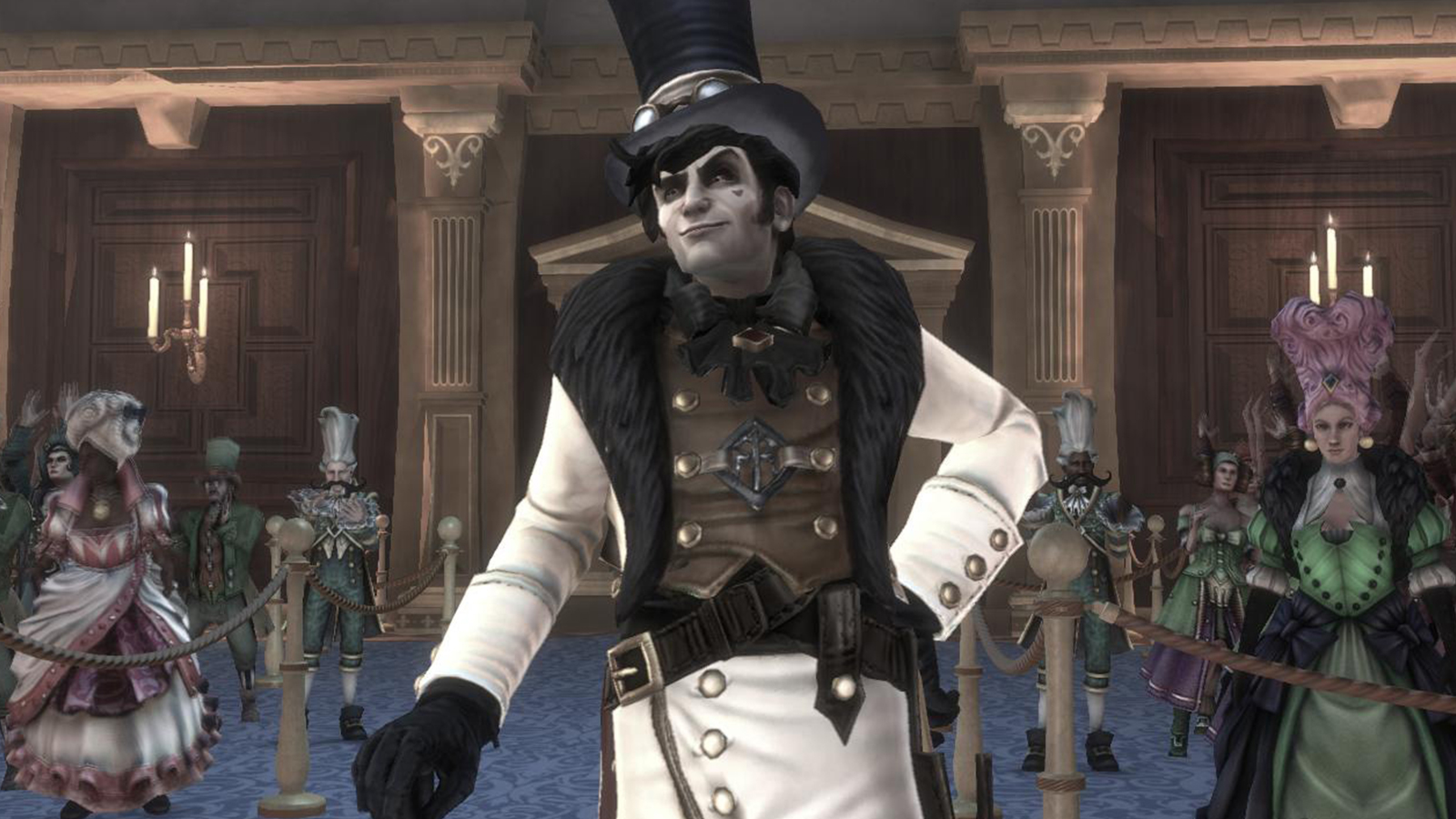 The list of voice actors on board for Fable 3 was a dazzling array of talent, from Stephen Fry and Ben Kingsley to Sean Pertwee and Michael Fassbender and even Simon Pegg, John Cleese and Zoe Wanamaker, the voice talent in the game was brilliant. Hearing well-known voices in your game was a huge boon for Fable 3, and if Fable 4 could have a similarly star-studded cast, we wouldn't mind at all.
5. Bring back the mini-games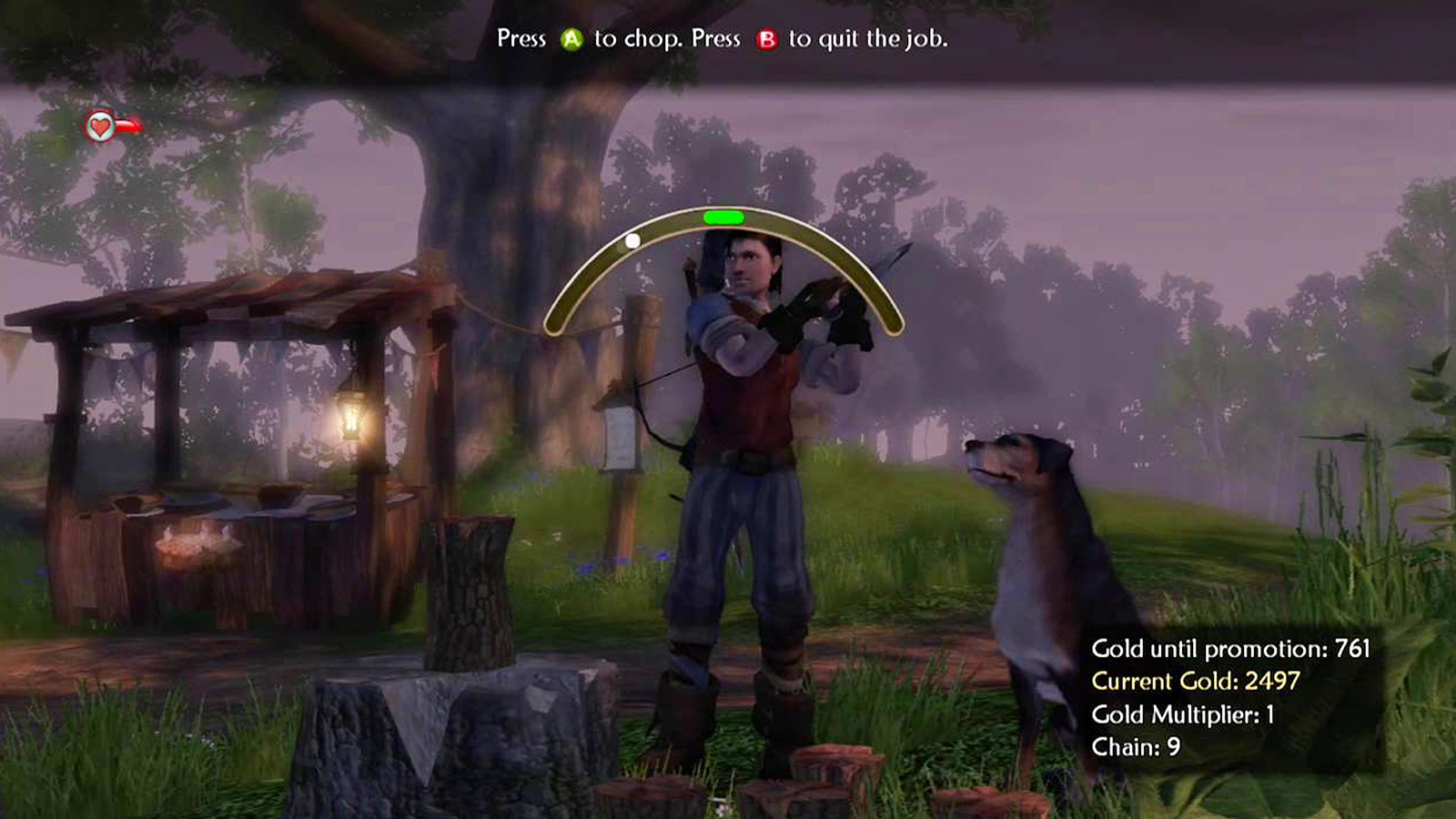 Ah, RSI. An occupational hazard way back in Fable 2 (opens in new tab) and Fable 3 (opens in new tab) thanks to those job-related minigames that put your thumb to the test, and we're 97% certain that were they to reappear in Fable 4 that muscle memory would reawaken from its slumber. Each activity requires you to stab various buttons in a certain order (duh), but with each promotion the difficulty increases – mainly by making the button prompts zip across the screen much, much faster. There is the chance to earn some serious gold and when you get really good at it you sort of go into a daze where your fingers act independently, waking up from the stupor with a sack of gold by your feet. Or is that just me? 
6. Keep the silliness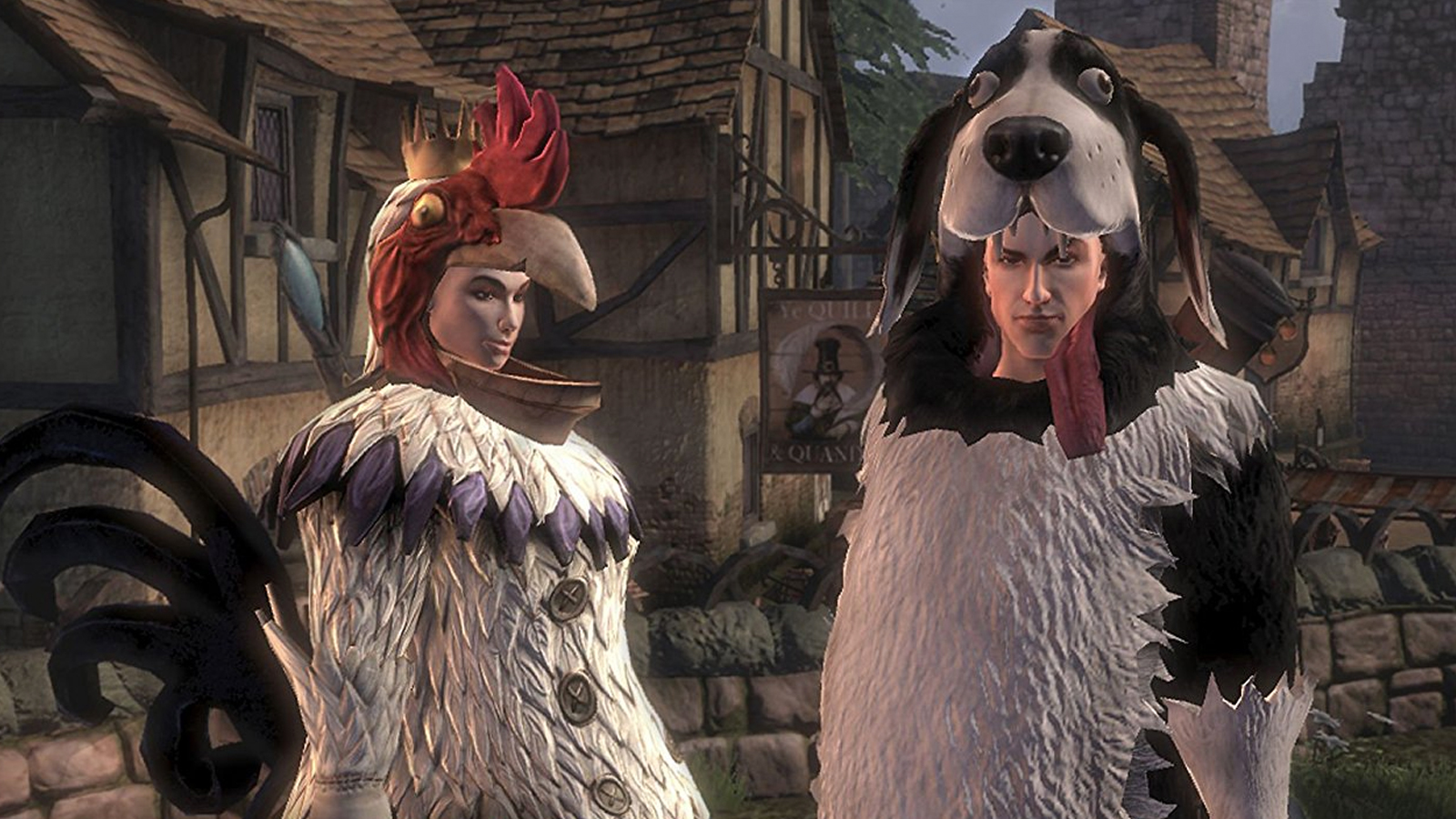 Although it's easy to go a little over the top – we're looking at you Saints' Row – there's a wonderful place that lies between that and being very boring indeed. And that's where Fable has always sat, embracing the silliness, the occasional black humour and always, always individually quirkiness. If PlayGround Games, or whoever is making Fable 4, can channel that ethos and charm, it'll help the series continue to stand out from the other RPGs out there. 
What do you want to see in Fable 4? Let us know in the comments below or hit us up on Twitter @GamesRadar.
---
Keep track of everything on the horizon for Xbox with our roundup of upcoming Xbox Series X games.


[ad_2]

Source link